04 Dec 2020
Top 3 Best WordPress Security Plugin In The World
One of the most common ways for WordPress security plugins to block malicious requests is to do so based on the visitor IP address.
As we've discussed before in other WordPress security plugins, we don't advocate this approach to website security – it simply doesn't scale and doesn't actually make sense as a security principle.
That said though, we've received feedback on our approach that made a lot of sense and it got us to thinking. With this in-mind, we're releasing an important list of our Security Plugin. This list plugins will block the IP addresses of malicious visitors in a scalable, and fully automated way.
Best WordPress Security Plugins
Loginizer is a WordPress plugin which helps you fight against bruteforce attack by blocking login for the IP after it reaches maximum retries allowed. You can blacklist or whitelist IPs for login using Loginizer. You can use various other features like Two Factor Auth, reCAPTCHA, PasswordLess Login, etc. to improve security of your website.
Pro Features :
reCAPTCHA – Google's reCAPTCHA can be configured for the Login screen, Comments Section, Registration Form, etc.
Two Factor Authentication via Email – On login, an email will be sent to the email address of that account with a temporary 6 digit code to complete your login attempt.
Two Factor Authentication via App – The user can easily configure the account with a two factor authentication App like Google Authenticator etc.
Login Challenge Question – The user can easily setup a Challenge Question and Answer as an additional security layer which will be asked after Login.
Rename Login Page – The Admin can rename the login URL (slug) to something different from wp-login.php to prevent security attacks.
Rename WP-Admin URL – The Admin area in WordPress is accessed via wp-admin. With loginizer you can change it to anything e.g. site-admin
Rename Login with Secrecy – If set, then all Login URL's will still point to wp-login.php and users will have to access the New Login Slug by typing it in the browser.
MD5 Checksum –  It checks all core WordPress files for any modifications. If any core file is hacked admin will be reported. Admin can check and ignore files as well.
PasswordLess Login – At the time of Login, the username / email address will be asked and an email will be sent to the email address of that account with a temporary link to login.
Disable XML-RPC – An option to simply disable XML-RPC in WordPress to prevent automated brute force attacks.
Rename XML-RPC – The Admin can rename the XML-RPC  to prevent automated brute force attacks.
Username Auto Blacklist – You can smartly specify some username here and Loginizer will auto-blacklist the IP Address(s) of clients who try to use such username(s).
New Registration Domain Blacklist – If you would like to ban new registrations from a particular domain, you can use this feature smartly to do so.
Change the Admin Username – Admin can easily rename the admin username.
Auto Blacklist IPs – IPs will be auto blacklisted.
Disable Pingbacks – Easy way to disable PingBacks.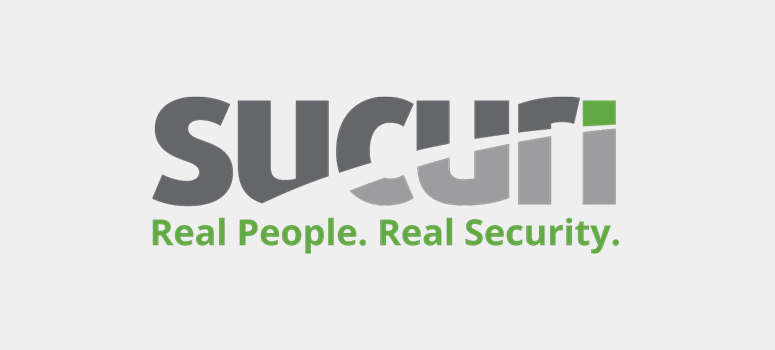 Sucuri is a complete website security solution and one of the best WordPress plugins. It protects your site from malware, brute force attacks, and other potential vulnerabilities.
Once you activate Sucuri, all your website traffic goes through their CloudProxy servers and every request is scanned to filter out malicious requests. Because of this, Sucuri can reduce server load and improve your site's performance by not allowing malicious traffic to reach your server.
It protects your website against SQL Injections, XSS, and all known attacks. In addition to that, they proactively report potential security threats to WordPress' core team and to third-party plugins as well.
Aside from blocking all the attacks, some other ways Sucuri protects your website are:
Its antivirus package monitors your website every 4 hours to ensure your website is free from potential vulnerabilities and malware.
It keeps track of everything that happens on your site, including file changes, last login, failed login attempts, and more…
It allows you to conduct server-side scanning to protect your website from compromised and server-level infections.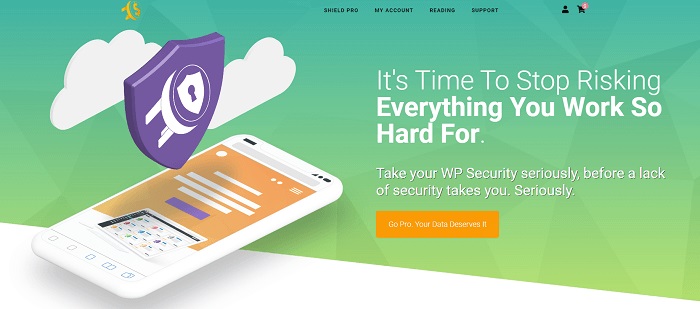 If you are looking for a smart and an automated solution to your WordPress security, then Shield Security will be your rightful choice. This plugin makes sure you only receive the right alerts with actionable insights to fix those vulnerabilities.
Shield Security is easy to set up and has some absolutely lovable features like Core File Scanner which helps in detecting malicious files in your database, Automatic IP Black List that keeps you away from the hassle of manually blocking suspicious IP addresses, power to block automatic Brute-Force bots and much more.
A free lite version is available in the WordPress plugins repository. But you can upgrade to the Pro version that comes with Themes Hack Detection Scanner, more frequent scans, Plugins Vulnerability Scanner and much more.\
Which is the Best WordPress Security Plugin?
After our comparison of top WordPress security plugins, we've found that Loginizer is the best WordPress security solution for your website. It comes with all the features that you would ever need from a website security solution, including website scanning.
We hope this article helped you find the best WordPress security plugins for your site.
If you enjoyed this article, you might also want to read the best VPS hosting plan for your WordPress blog.