26 Jan 2021
Top 3 Best Web Analytics Software In The World
There are a so many of web analytics tools to help you understand your website traffic, page views, clicks, keywords that attract traffic, and more.
You can use these valuable insights to optimize your site for an improved user experience and greater conversions.
These tools use website data to determine if you are achieving your business goals. They provide insights that can help you improve customer experiences and optimize your strategies.
You can also use them to understand customer behavior.
For example, you can find out who your site visitors are, how they found you, and how they interact with your website. You can also track content that performs well on your website and optimize your site for conversions.
Want to know which tools are the best for your business needs?
Let's take a look at 3 of the best web analytics tools that can help you optimize your website.
Top 3 Best Web Analytics Tools You Must Use in 2021
Finteza is a detailed web analytics tool to track and measure your website performance. It does not just provide basic analytics features like traffic and sources analytics, but also provides insights into your audience demographics and conversions.
Moreover, Finteza has a built-in advertising engine that can help you sell ad space on your website and accept payments. It helps you create sales funnels and provides audience behavior analysis at all stages of the process.
Finteza allows you to build funnels across all website pages, explore user behavior from different sources and find weak zones. The system features 15 reports enabling you to analyze your target audience in detail. Besides, with comprehensive botnet analysis and complex user behavior tracking, Finteza is able to detect 12 types of low-quality traffic from each channel.
In essence, Finteza is much more than just an analytics tool. It is a complete marketing tool for your website. And, the best part is that it can be set up quickly and integrates with over 50 CMSs.
Click here to get a comprehensive web analytics report for your website.
To dive deep into how you're performing online, you can leverage SEMrush. This web analytics tool provides you in-depth insights into your SEO progress. Here are some key features of the tool.
Key Features:
Track keyword rankings
Keyword research
Helps with backlink building
On-page SEO checker
Organic traffic measurement
Pros:
Wide variety of tools for SEO
On-page, off-page, and technical SEO tools
Daily tracking of rankings
Cons:
Too many tools makes it difficult to navigate
Pricing:
Free version available.
Pro: $99.95
Guru: $199.95
Business: $399.95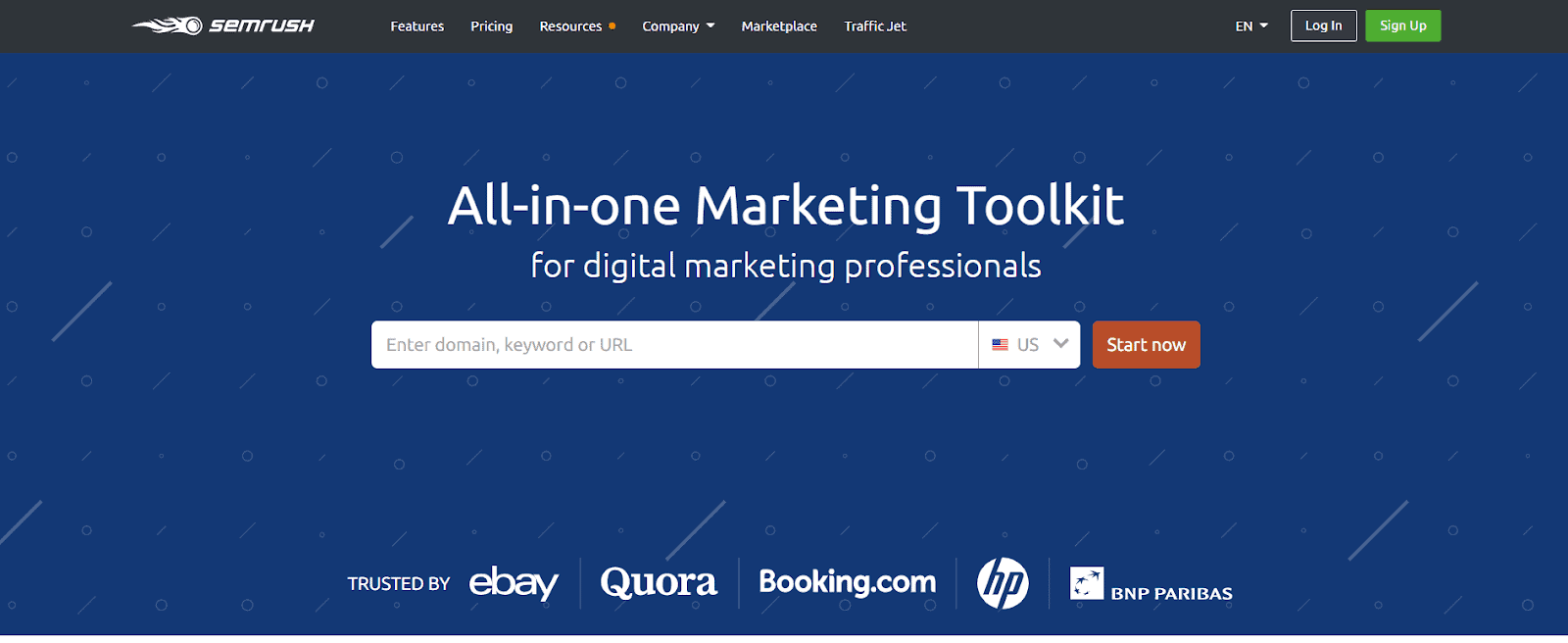 Pro Tip: You can also spy on your competitors and figure out the keyword gaps. You can then outrank them by creating content around those keywords.
If you're a WordPress user, SEOPressor is a must-have web analytics tool for all your SEO requirements. It gives you a detailed insight into how you're progressing with it.
Key Features:
On-page SEO analysis
SEO intelligence through sitewide audit
Semantic builder for essential markups
Customize paths for crawlers
Pros:
All-in-one tool for all SEO requirements on the WordPress dashboard
Can use for multiple websites
Can build internal links with ease
Cons:
Can contact the customer support only via email
Pricing: 
SEOPressor Connect: $9/month
Pro Tip: Use the crawler control to show search engines exactly what you want them to see. Use it to improve your SEO.
Final Recommendation:
You should consider using these web analytics tools to get more granular details on your website performance, customer happiness, and improvement opportunities.
These insights can then help you make smart decisions to optimize your site and marketing strategies for better results.
I've discussed 3 of the best web analytics tools here. But I would love to hear about the tools you use. If you know any effective web analytics tool that I've missed, please share them in the comments section below.
Do you know any effective web analytics tool that I've missed? Please share them in the comments section below.